EasyGLASS
EasyGLASS is a specific CAD/CAM software highly specialized in the field of glass and related materials used by CNC machining centers.
EasyGLASS is a complete software and manages every aspect of the machining and of the CNC: from the design to the disposition of the pieces and sub-pieces in the working table, to the collision control with the 3D simulation, to the optimization of the tools machining paths up to the generation of the machine program code.

EasyGLASS additional modules
Additional module can be added in your installation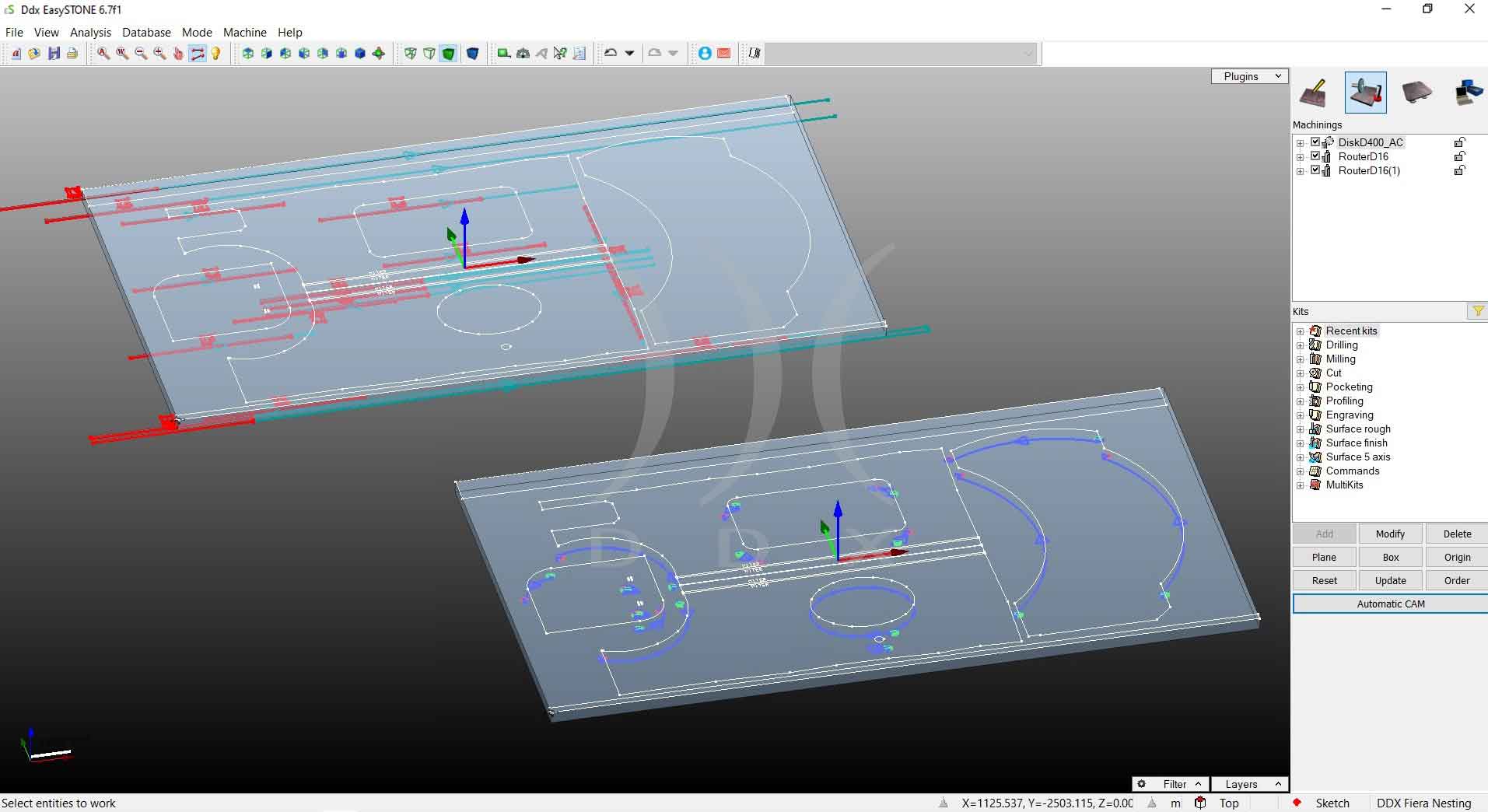 Automatic Cam
Automatic Cam allows you to import DXF, DWG or template files making the machining process automatic, thus reducing production time and costs.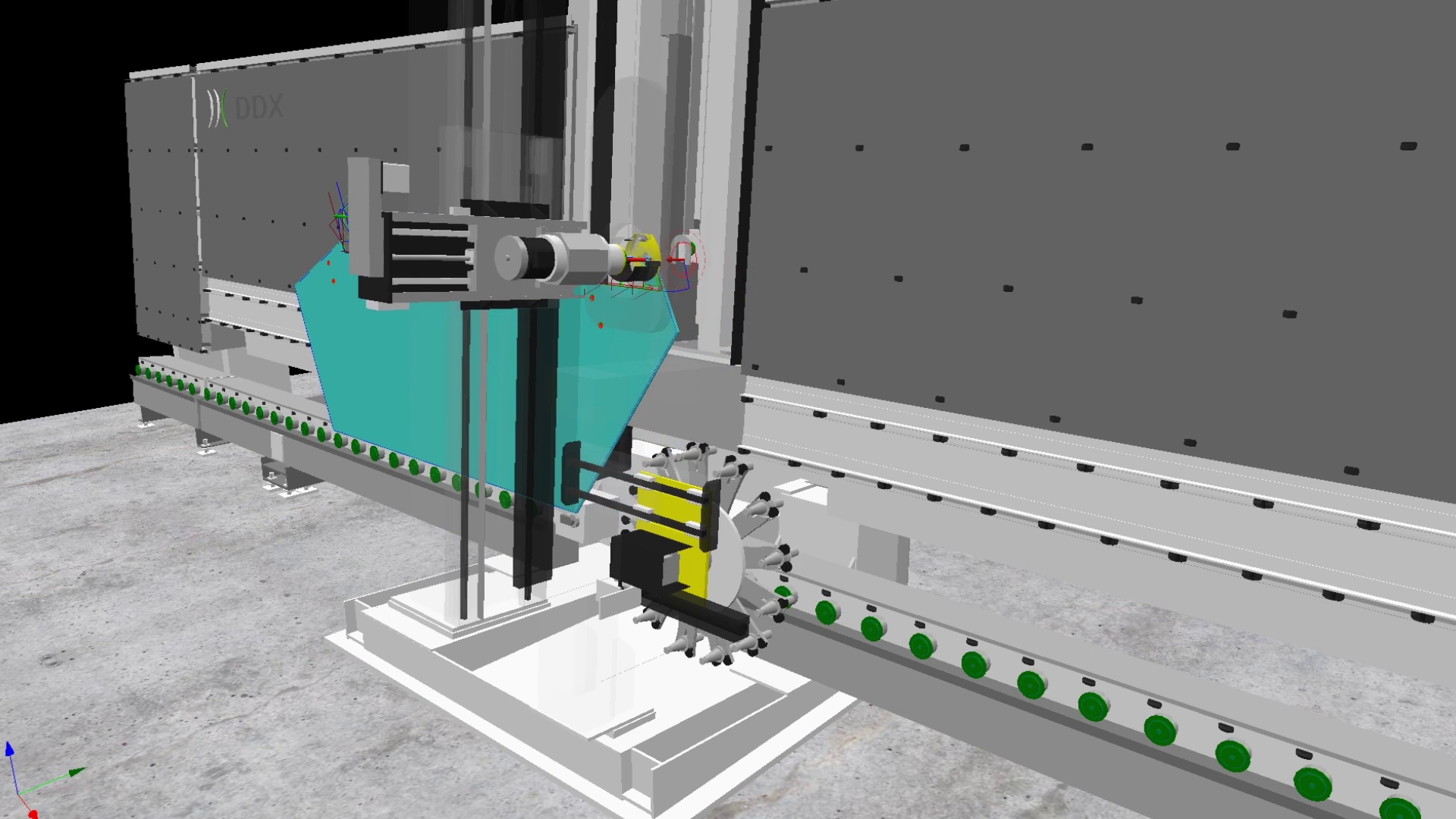 3D Simulation and Collision
The 3D collision detection use the perfect 3D representation of your CNC to warn the programmer of potential
EasyGLASS is compatible with multiple machines manufacturer